healing through writing and systemic constellations
This unique 7-day retreat on the island Ikaria is a powerful combination of deep writing practice and systemic family constellation work.
It's Thé Best Way to heal your relationships: with yourself, your partner or other members of your family.
And not only relationships: you will be given insights and tools to resolve and heal all kinds of fuzzy obstacles, conflicts and problems that have been disturbing you for years. Read on if you want to know more about the how.
Systemic constellations offer solutions at a very deep level and help you to find your freedom again.
*
With Joey Brown and Indra Torsten Preiss.
are repeatedly suffering from relationship issues: family, partner, workfloor
you want to deepen the relationship with yourself
you seek healing after a traumatic breakup
you want to explore yourself as the character of your own life (life story writing)
what are systemic (family) constellations?
Maybe you have the experience
that despite intensive work on yourself,
you keep on encountering the same problems?
Over and over and over again?
*
Probably you are caught in patterns that come not only from your individual self, but which you have taken unconsciously from your family of origin.*
*
Our systemic constellation workshops held during the retreat, provide an opportunity to explore and illuminate the dynamics behind personal difficulties in a fresh way. A constellation creates a kind of living map of a personal, family or other relational issue. It gives you insight and a new perspective on complex, enduring or apparently intractable challenges.Time to en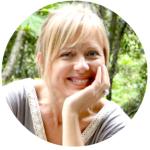 Joey Brown is a writing coach, ghostwriter, transformational coach and meditation facilitator. She lives on the Greek island Ikaria, known for its stunning wild nature and healthy life.
Her retreats are unique combinations of writing, silence, meditation and expressive work. All her retreats have the same purpose: to bring about life-changing transformation. Read more on her personal page: Joey Brown
Indra Torsten Preiss is an expert in Family & Organizational Constellations, a renowned trainer, professional therapist, coach and author of the books 'Family Constellations Revealed' (2008) and 'Healing Your Relationships' (2015). He provides counseling services to individuals, couples and organizations.
Indra is educated in  Rebirthing, Body Work, NLP and Voice Dialogue. His work is greatly inspired by Osho, Michael Barnett,   Bertold en Gabriele Ulsamer,  Bert Hellinger, Alberecht Mahr and many other qualified trainers and teachers. He started his work as a counsellor in Germany but after a few years he moved to Belgium, where he has been living now for over 25 years.
3 - 10 of June 2017
Island Ikaria, Greece
The first day - Saturday - is a relaxing day. In the evening we open the retreat with a first tour in The EGG, a meditation and a joint dinner.
+
The following days we start and end with meditation and in-depth writing practice.
Every morning and afternoon several hours are dedicated to intensive constellation work and energetic bodywork.
+
The 7 nights are valid from Saturday to Friday (with departure on Saturday).
You stay in the Karras Star Hotel, een wonderful three star hotel with an open air swimming pool, at walking distance from the seminar house The EGG.
Our daily program takes place in The EGG, a fantastic open air seminar house, right at the sea.
There's a possibility to arrive earlier, or to stay longer. Please book your full stay through me, as to avoid confusion with other hotel bookings.
Breakfast is served in the Karras hotel. Lunch is served at The Egg, after our morning workshops.
Evening dinner is not included in the seminar price.
Additional activities - such as a day trip - will be organized at the spot, to the needs of the group, and depending on the activities on the island at that time.
We could make a tour with jeeps, or we could visit a vineyard, a special beach or we could go and dance at a local village festival. There is always something to do on Ikaria, and with me, Joey, you have the best guide and interpreter.
899 EUR for a shared room
1069 EUR for a single room
7 nights in the Karras Hotel (***)
6 x breakfast buffet in Karras
rent of The EGG
4 x lunch buffet in The EGG
guided meditations
Daily Constellations and teachings
Energy Work
Body Work
Daily writing practice and teachings
taxes
travel cost
travel insurance
evening meals
rent of cars
airport transfer to and from the hotel
An evening meal will cost you around 15 EUR a day. According to the amount of participants we'll rent cars, so that you are free to go and explore wherever you want. For the rent of the cars we'll ask an extra fee of 5 EUR a day plus gas.
For questions about your travel to Ikaria: have a look at my page Travel information.
*
Subscription is easily done online. Just fill in the form and I'll get back to you within 2 working days.